Monsters on the Beach | PurpleBeach Radio | PurpleBeach OnDemand
PurpleBeach Monsters on the Beach
How we brought the boom via Zoom!
We had almost 300 guests join us from all over the world, and each of them able to tailor their evening in whichever way they wanted. We abolished all rules and gave people choice and control over what to engage with and how, and let's face it, we've not really had much control over anything this year!
PurpleBeach TV has launched our first boxset on the beach: 'A series of conversations about the NEW'
As many of you will know we usually hold an annual in-person PurpleBeach Experience, but as that's not possible this year, we have decided to create our very own Boxset. We've spoken to a lot of people and what you've told us is that whilst many of you are webinared-out and suffering from Zoom fatigue, content in the form of a boxset which you can watch and dip in and out of as and when and how you like is one of the things people have most enjoyed in recent times.
We've produced a boxset featuring a range of topics that we know many people are currently exploring and want to know more about.
We will also be hosting a series of exclusive by-invitation-only "Beach Club" live sessions with some of our conversation partners through August and September.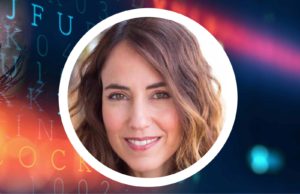 We were very excited to be joined by Tzameret Fuerst for another roundtable discussion. Tzameret is a keynote speaker & corporate resilience trainer, after years as a social entrepreneur, with a present-day David & Goliath story, fighting to bring a lifesaving medical device to scale in the face of extreme adversity.
Read More »