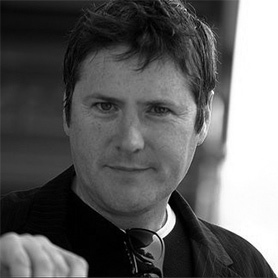 Anthony Gill
Tony is a seasoned digital executive who is experienced at driving growth in new and transforming
businesses'. His career started at the BBC and has progressed through eBay, Skype, Orange, the
Guardian and most recently Lebara Mobile as their Chief Data Officer. He has enjoyed operating
internationally for over 20 years – working globally with senior leaders and stakeholders primarily
across the media, telecoms and technology landscape in various business types – startup, growth,
and successful transformation.
Tony has a proven track record of defining and implementing all aspects of digital growth and
transformation – with a particular focus on data strategy. Most recently he developed and
implemented an AI Data Strategy at Lebara. The strategy focused on driving growth through
personalisation of the experience and product; and also delivered significant internal operational
efficiencies. In operational terms the strategy was delivered by following Tony's tried and tested
"people" mantra – passionate individuals; organised in "curiosity driven" teams; with a laser focus on
users.
Tony has gained significant experience in digital transformation and new platforms. He has frequently
acted as an "agent of change" at both board and operational levels – regular using data as a catalyst
for strategic and operational change. At the Guardian Tony was a prominent member of the
leadership team that defined and successfully implemented a digital transformation program which
delivered substantial growth in digital users over 5 years – and gained the Guardian global recognition
as a digital leader in media. Additionally, he recently worked with private equity investors completing
a purchase in the mobile space. Tony also sits on the Transformation Executive Board of Innogy in
Germany – the second largest power generator and supplier in Europe.
Tony has a solid reputation as an experienced digital leader – and over his career has built out a
global digital network. This includes strong relations within some top tier Silicon Valley organisation's
such as Google, Facebook, Amazon and numerous startups around the world.